Today Jessica Simpson released her Elle cover, naked and pregnant. Guess what – its is the exact pose that has been copied dozens of time since Demi Moore did it back in 1991 on Vanity Fair.
This for some reason didn't surprise me because Jessica has tried to copy other women celebrities for most of her career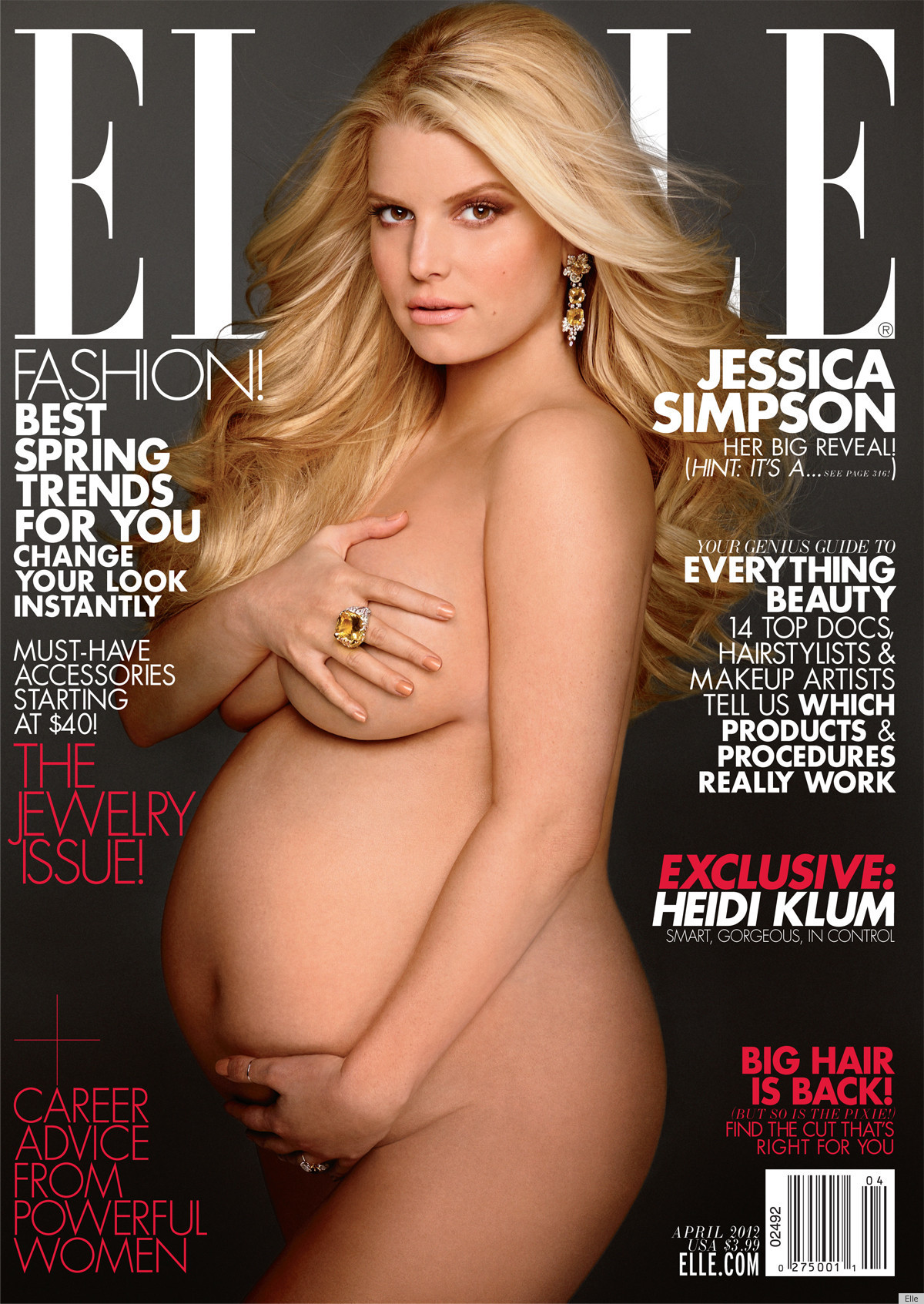 The only thing that I did find interesting is that famous  pregnant women must look really bad when posing on the left side.  Notice how all these photos are from the right. Who knew?
Also today look who else is posing to the right!  Snooki announced she was pregnant and engaged. I'll leave the commentary for later, I'm hoping the Demi cover tribute  doesn't come.